1st Runner-up Best in National Costume
Miss Universe 2001
Interview from the Miss Universe website.
1.Who are your heroes?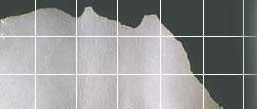 Our national hero, Dr. Jose P. Rizal whom I admire for his skill, selflessness and patriotism. I also admire Gabriela Silang, one of our country's celebrated heroines for her courage, strength of character and principle. Lastly, I admire Josefa Llanes Escoda, the founder of girl scouting in the Philippines who was martyred because of her patriotism. Ms. Escoda was also a distant relative on my father's side.
2.What is the most interesting or unique thing that has ever happened to you (aside from winning your title)?
I was able to work with our country's pioneers in E-Commerce advocacy and in the process co-authored a book entitled "E-Primer: An Introduction to E-Commerce." The book was instrumental in the enactment of the Philippine E-Commerce Law.
3.List any special training you have had (music, art, drama, etc.).
I started lessons in classical piano at the age of seven, but stopped when I was thirteen. I have had a year of training in classical choir singing with the University of the Philippines' Singing Ambassadors.
4.What is your career ambition? What are you doing or plan on doing to accomplish that goal?
I want to become a lawyer specializing in two fields: Cyber Law or Information Technology Law and women's rights. As an aspiring Cyber lawyer, I am currently involved in projects and policy initiatives relative to ICT (Information and Communications Technology) advocacy. With respect to my interest in women's rights, I hope to collaborate with existing organizations with the same cause or to establish one for the purpose of educating women about their rights and how they can assert these rights within the boundaries of the law.
5. Describe where you were raised. Was it a small village, a town, on a farm, in the country, or in a large city?
I was raised in a small mining community on a small mountain known for its cool climate and its abundance of pine trees. The city, Baquio, which is situated north of Manila, is also known as the "Summer Capital of the Philippines" because during the hot summer months, foreign and local tourists alike trek to Baquio to enjoy its cool breezy air.
6. What do you hope to be doing in ten years?
I still see myself active in the legal profession with a foundation for women's rights (which I hope to be a pioneer in). I also want to see myself as a director or a professor of Cyber Law in an institution I helped establish.
7. What is your proudest personal accomplishment (other than representing your country in this pageant)?
I would say my proudest accomplishment would be my being a working student and being able to support myself through law school. It has been tough swinging schedules and managing time because of work in the day and school in the evening. I am happy that I have managed to do both.
Zorahís Interview from Global Beauties in Puerto Rico.

1. What do you like best about Puerto Rico so far?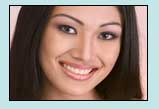 I like the beaches. The moment I stepped out of the airplane I found myself on familiar ground because you know that Philippines is so much like Puerto Rico. Weíre a tropical region and I really identified myself with the place. Itís really a great place. It makes me feel like Iím at home.

2. What part of your preparation for the pageant, if any, do you feel you havenít completed yet or that you still have to work with?

I recently won the Miss Philippines crown just march 10 so that itís just barely a month or so of preparation and I know that I just have to do my best in every place. A lot of people have been helping me, giving me tools to prepare with I just need some polishing in each area because I believe that with each day I can better my performance I just have to do it the best I can.

3. In terms of political conflicts around the world, do you think it is a beauty queenís duty to adopt a position concerning these topics, or on the other hand, you think that she should adopt a neutral position?

I think that your being a being a beauty queen does not strip you off of your perspective or your opinion of things. If you have an opinion about a certain conflict or anything, I think it is a wonderful display of character or principle if you assert your position or show the world where you stand and I think that has to do much with diplomacy and the manner in which you present your position. But I believe that you should have a position or a stand; if youíre neutral, then say youíre neutral about it, but if you feel strongly about an issue I think you should voice it out and share it.

4. If you were to be selected among the top three finalists, tell me a question you would not want to be asked.

I think that Iím prepared to answer any question because itís my perspective and if Iím asked a question itís the sincerity that stands out and if I do believe in a principle then thereís no holding back, Iím prepared to answer any question.

5. In your opinion, what would be the perfect panel of judges in the pageant?
I know that the Miss Universe pageant has selected a very competent school of judges and I leave it up to them. I believe in their discretion. It is my position however that it would be nice to a representative set of judges, a good set of judges so that each area in the world would have fair representation.

6. Are you going to be Miss Universe 2001?

I know that if itís really for me and if I deserve it then why not. Iím here to win. I know that Iím not only accountable to myself Iím also accountable to my country, the country I represent so I aim for the best.